Chantel Thevarge is a member of N'Quatqua, where she currently holds a position as a band council member since 2013.  Chantel had been appointed by the St'át'imc Chief's Council to join as a St'át'imc Eco-Resources Board of Director member since 2018.

My name is Dean Grant. I have lived in Lillooet fro 30 years and am a member of the Cayoose Creek Band.
Having moved here in my mid twenties, I was exited with all the opportunity that Lillooet had to offer.  I immediately started contracting and still am today.  Past venture's include carpentry, tourism, sawmill, butcher shop, pizza shop and small hydro.
Reservoir in Mica Creek
Building Lightfoot gas
Rebuilding IDA
Upper reservoir for the band
Rebuild the Cinnamon Creek campground, as well as many other smaller jobs in Lillooet.
I have worked closely with Department of Fisheries and Oceans Canada, BC Hydro, and various bands concerned with flow and fish on cayoose creek.
I was a member fo the Tribal Police board for two years. 
I have two children and two grandchildren and am currently building a house for my daughter. 
I am looking forward to continuing to serve as a St'át'imc Eco-Resources board member.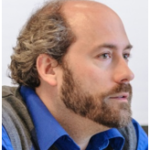 Nelson Jatel, Dr. (cand.), P.Ag.
Nelson serves as the Water Stewardship Director at the Okanagan Basin Water Board with over 20 years of senior project management and innovation development experience.  He holds a science degree in freshwater science (UBC), a Master's degree (UBC) in water governance, and is a Mitacs Accelerate Doctoral intern researching water governance and social-ecological systems.
Nelson's research and consulting practice, LRC Consulting Solutions (2001), applies Social Network Analysis to help make 'invisible' networks visible and improve organizational governance. With partnership support from the Search and Rescue New Innovation Fund (2018), the LRC team is developing Canada's first SailingPlan.ca marine safety mobile App in collaboration with the Canadian Coast Guard and Transport Canada. 
Previously, Nelson has taught water law at Okanagan College and was the Executive Director of the Okanagan Partnership Society – a business led non-profit focused on collaboration and identifying practical solutions to support a globally competitive Okanagan.  
Nelson is a certified professional small vessel master, and a licensed professional BC Fishing Guide (desertsalmon.ca). In his spare time, Nelson enjoys running, scuba diving, basketball, soccer, local food and wine, and spending time on the family vineyard in Naramata.

Naleen Narayan has been a Director of SER since July 2020 and currently resides in the Fraser Valley.  He has worked with Treaty 8 First Nations from 1990 until 2015.  Initially as Director of Education for the Sturgeon Lake Cree Nation, he transitioned to Band Administrator of SLCN and eventually the CEO of the Western Cree Tribal Council upon its creation.  During this tenure he also advised Horse Lake Cree Nation as their financial advisor and was privileged to stand as a member of their Land Title Trust Agreement Board.
From 2007 till 2015 Naleen also owned a trucking company in Northern Alberta exiting the sector in 2016.  In 2017 Naleen became the Executive Director of the Cheam First Nation transitioning to the CEO of Cheam Enterprises Incorporated.  Successfully completing his contract restructuring the organization, he is currently assisting the Kwikwetlem First Nation as the GM of their Economic Development arm; Kwikwetlem First Nation Enterprises.
Naleen has two grown sons who are his pride and joy; one is an Edmonton Police Service officer and the other is continuing his Education pursuits while also employed in Calgary with an IT firm.  His enjoys hiking and all outdoor pursuits with his dogs.
Naleen thoroughly enjoys working with the entire team at SER and is excited at the future prospects of the organizations as it transitions into a new form and role with its member communities